Discussion Forum Etiquette – Promoting Your Book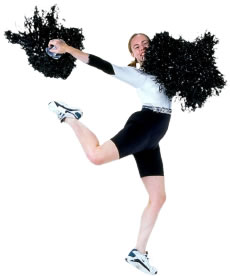 Discussion forums are a powerful medium for promoting your book, your art or your business. Facebook, LinkedIn and other communities are a major source of traffic for blogs and websites, but whether you post directly or embed links in responses to others' posts, make good forum etiquette a priority. There are important rules to play the forum game by. Break the rules too many times and you'll lose your community.
I posted a link to one of my blog articles on a discussion group's board. Though I generally get positive, relevant responses, one reply went something like this:
Response: Why not post a profile on [my site]? This is a free site for writers, poets, photographers and artists. You can advertise and sell your work for free. Make sure you include a link to your site so others can learn even more about you and purchase your work. Please help us spread the word in your vast network of connections, it will inevitably be one more piece of the pie to maximize your exposure.
My Reply: Did you even read the article? It's considered good practice to participate in a posted discussion rather than change its topic. It smells like canned lunch meat in here.
Discussion Forum Etiquette: Promoting Your Book
It's all well and good you have put together an author/artist site. You're naturally enthusiastic about it and want to spread the word. You may have the common Catch 22 problem of having developed a community site that nobody will join until there are enough community members to interact with. How will you promote your site without alienating the very people you want to invite inside?
Discussion Forum Etiquette: Promote Readers' Interests, Not Your Own
Everyone on a forum is there to either promote themselves, learn from others or connect with resources. On a certain level, it's a fundamentally self-serving community but good "netiquette" dictates an approach where "look at me" is exchanged for an offering; some piece of information, advice, news or entertainment that is relevant to the community in which a post is made.
Discussion Forum Etiquette: Offer Real Value and Engage Your Readers
Offer authentic value. I spend hours every week researching, writing and designing articles that will be of interest to the writing and publishing community. I post my articles on my blog and post links to those articles on various discussion groups. When people respond, I engage them as quickly as possible and I endeavor to be helpful by talking to and about about them, answering their questions, addressing their objections and giving them credit for finding any inaccuracies or omissions in my articles (that gratitude includes links to their sites on my site when possible). Blogging is journalism. Do your homework and offer up-to-date information your readers can really use.
Discussion Forum Etiquette: Describe Your Offerings Under Your Link
Posting an article that is about you on some level (if it links to your site, it's about you) is only acceptable if it offers value to the reader—inside the link post itself before you ever get to the actual article. Put a clear and concise article description under your link that clarifies exactly what the content is about and who its for. If you "entice" someone to click a link that doesn't deliver value, you have lost a reader forever.
Discussion Forum Etiquette: Don't Hijack Someone Else's Post
The example reader's response to my post was about himself. Had it been sent as a private email or had it been offered as a separate topic that offered insights into author promotions, it would have been perfectly appropriate. Instead, I made a post about topic A and he responded with an answer about his own topic B, changing the subject. He even asked me to "help spread the word" about his site!
Don't hijack somebody else's topic. If you have a relevant link to offer, consider sending it to the author of the original post along with a request for permission to post it under theirs. Even if your request is declined, you will have at least proven yourself an honorable member of that community.
Discussion Forum Etiquette: Elevate Your Readers—It's About Them
Make every public representation of you or your work a gift to your reader. Answer questions and put your link at the bottom, or put answers on your site and link to an article with the answer on it. But don't put the spotlight on yourself. Writers and artists want the spotlight on them. Hold that spotlight and earn their loyalty. Don't dilute your efforts and spoil your mission. We seek information because it empowers us. Empower your readers and they will empower you.
Discussion Forum Etiquette: Show, Don't Tell
Don't write about how great you are or how great your book is. Share content that inspires readers to come to that conclusion on their own. I teach my design and marketing students about the principle of "show, don't tell." As soon as you vouch for your own credibility, it's lost. How do you react when someone says "trust me?" Did you ever date someone who liked to talk only about him/herself? (Probably only one time.) Excellence must be demonstrated. Loyalty must be earned.
Discussion Forum Etiquette: Choose Your Audience
Unless your book is about writing or publishing, marketing it to writers is a colossal waste of energy. If you're serious about marketing your book, you have a great deal of work to do. Work smartly and efficiently. Target your marketing efforts at readers who really do care that you wrote a book.
There is nothing technically wrong with announcing the release of your new book on writing forums, but don't be surprised if you get crickets and tumbleweeds or maybe a few polite congratulations as a response. Though writers are typically readers, the focus of their forum participation is on getting their own work published. If you're a nonfiction writer, target readers on forums that are directly connected to the subject of your book. Fiction, poetry and memoir writers should put their work in front of people who can relate to the settings, styles, temporal contexts or historical events around which their books are based.
Discussion Forum Etiquette: The Craft of Writing

If you hammer out your blog posts without spell checking or fine-tuning, you will destroy your credibility as a writer one reader at a time. Writing is a craft. Linking readers to poorly crafted work is an affront and a disservice. Though Murphy's law dictates there will always be at least one insidious little mistake hiding in your prose, make it a challenge for your readers to find it. Literacy and attention to detail are fundamental prerequisites for leadership.
Discussion Forum Etiquette: Follow the Rules
Some forums don't allow any outside links. They want to keep the discussion confined to the discussion board and consider any posted link to be promotional in nature—even if the link is topically relevant and of potential value to their community members. The reasons for this range from closed-mindedness to very legitimate preferences for not having to manually sort out useful links from those posted by spammers and scammers. Whether or not you respect the rules, follow them or risk being banned and separated from your audience. You can still answer questions, engage with forum members and invite them to contact you privately for links to any relevant resources you have to offer. When in doubt, ask the forum group administrator or introduce yourself while posting a question about rules for the group.
Every overzealous site owner steps in it on a forum at least once and gets slapped for it. Fortunately, forum posts slip into the past fairly quickly; you can probably recover from a few early mistakes. However, continued forum presence that is blatantly self-serving will accomplish the exact opposite of what you're trying to achieve. If you have a book, a piece of art or a business to promote, do it by demonstrating courtesy and professionalism and by offering authenticity and value.
The world is full of people screaming "look at me." The best readers and customers are looking elsewhere.
---