The World's Greatest Book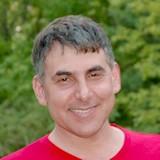 I'm Dave Bricker,

MFA: speaker, author, editor, graphic designer, interactive developer, and design educator. I help writers turn well-crafted manuscripts into beautiful, high-quality books. My website offers straight talk for writers about producing and marketing excellent books, eBook technology, book design, typography, writing, literacy, and the publishing business.
Though this blog will no longer be updated, the hundred or so articles in the archive offer a valuable reference library for writers, publishers, and designers of all sizes. Enjoy your publishing journey.
—Dave Bricker
When you're finished browsing here, please check out my new storytelling project and blog at http://storysailing.com