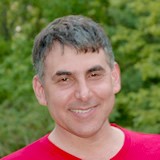 I'm Dave Bricker,

MFA: author, editor, graphic designer, interactive developer, and design educator. I help writers turn well-crafted manuscripts into beautiful, high-quality books. My website offers straight talk for writers about producing and marketing excellent books, eBook technology, book design, typography, writing, literacy, and the publishing business.
Thank you for reading. Enjoy your publishing journey and get in touch if you want help making your book excellent.
—Dave Bricker
Rose Sneeringer, The Book Nurturer, invited me to join her panel of experts in the publishing portion of her summit, "Creating Your Dream Business: How to Follow Your Calling, Fulfill Your Purpose, and Succeed at the Work You Love!" The publishing telesummit is part of a broad selection of entrepreneurial discussions designed to promote creative entrepreneurship. The online event begins on February 15, 2016.
Publishing offers great opportunities for writers who pursue it as a business, but those who pursue writing as an art are often frustrated with their business results. In the publishing summit, we discuss some of the important  challenges that face indie writers, how indie publishing is different from traditional publishing, common publishing pitfalls and mistakes, and how to adjust your expectations (or your writing and strategy) to achieve success.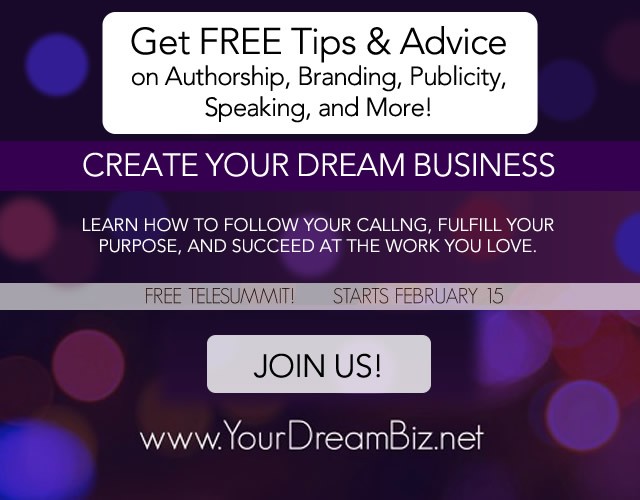 The publishing telesummit covers such topics as:
Book publicity
Book and Cover design
Find the right editor
Take control of your publishing business
Should you hire a book publicist?
EBooks in the web browser
Making your own eBooks with WordPress
Sign up to attend the free publishing telesummit to hear my conversation with Rose and expert book publicist, Penny Sansevieri, along with publishing, marketing, and business advice from the rest of the panel of business and publishing professionals at http://yourdreambiz.net.
1 views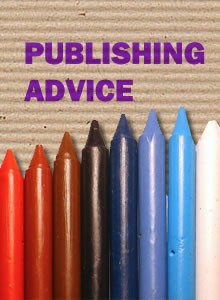 The following publishing advice is based on my own experiences and those of my clients. I hope you find it valuable and encouraging, even if it changes your expectations.
I've written and published 6 books, and I'm working on my seventh. I've guided many remarkable people through the process of telling their remarkable stories, and served as editor, typesetter, cover designer, web developer, and marketer. I love writing, publishing, and book design, but the least pleasant part of my work involves delivering "straight talk" that has popped many a shiny bubble. My experiences in publishing have been overwhelmingly positive, but I routinely hear from writers who have made expensive mistakes. Others are frustrated and stuck in the writing process. The good news is that with a bit of research, the right resources, and a few reality checks, problems can be avoided. You probably can't do it yourself, and you probably can't do it for free, but you can publish an excellent book and find the process rewarding.
Here are few snippets of writing, book design, and publishing advice:
---
Of course it sucks; that's why it's called a "rough" draft. Keep writing.
---
Many great books are terrible products. Many terrible books are great products. Write for the marketplace or write because you have something to say, but know where your book lies on the spectrum between art and business. Adjust your expectations accordingly.
---
Some writers struggle to generate ideas. "What will I write about?" Trying to have an idea is like trying to fall asleep. It doesn't happen until you stop trying. But once you do fall asleep, a river of ideas flows through your head—characters, settings, conflicts, colors. Sit at your keyboard. Close your eyes. Take a deep, slow breath. Write something—anything. Don't judge it. Don't worry if it's "good." You don't have to use it. Hold the pen for God. Just write something. You don't even have to know consciously what it's going to be. You may have to try this exercise several times before you "let go enough to flow."
---
Given the low profit you make on an individual book and the quantity you have to sell to break even, it's difficult to justify the costs of editors, typesetters, and cover designers. But given the time, care, contemplation, determination, and love that go into writing a book, it's as difficult to justify presenting your book in any way that undermines the value and sincerity of the ideas it contains. Excellence is not always practical, but mediocrity contaminates everything it touches.
495 views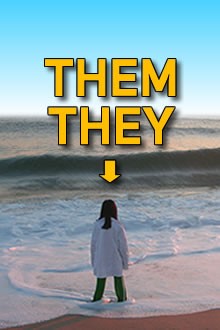 Find your favorite writer and give them this message: They no longer have to mire their writing down with awkward "his or her" and "he or she" and "he/she" usages. According to The Washington Post, the singular they/them has been adopted as officially correct English by over 200 linguists at the American Dialect Society. The Washington Post has already integrated the new rule into its style guide.
Traditionally, they and them have been plural, referring to groups of more than one person. When referring to one person of unknown gender, the generic masculine served well until feminists took issue with practice.
Find a teacher in the hall and give this gift to him. I'm sure he'll appreciate it.
became:
Find a teacher in the hall and give this gift to him or her. I'm sure he or she will appreciate it.
Speed bumps? No. You know those tire shredders they have at car rental facilities that prevent drivers of stolen cars from driving out the entrances? What a quandary! Is eviscerating our sentences truly a sign of respect for women? Good prose is music. This is noise. Some settling of contents occurs during shipping and handling. Not good. Continue reading →
4,717 views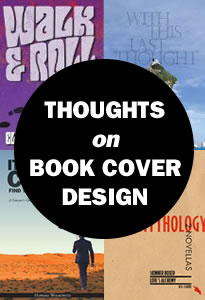 Book cover design tells the story of the story. It must convey the spirit and intentions of the author authentically, and it also has a few practical chores to perform. If a book cover design is to accomplish these things in a world of publishing "climate change," old approaches must be both embraced and questioned. Books are marketed in ways that authors and publishers could never have imagined only a few short decades ago; a new approach is needed. At the same time, a study of the history of printing and design affords powerful opportunities to communicate in fresh new ways.
The notion that a book will be found in a bookstore, picked up, and perused is sadly obsolete, especially as it relates to indie publishers. If you don't have a contract with a big publishing house, your book will probably never see a bookstore. It makes no sense to design a new cover to fit an old merchandising model. Consider how prospective readers will be exposed to your book, and what information will be presented in that context. The title, byline, synopsis, reader reviews, author pages, and other data  are part of every book's online listing. The cover art occupies only a small portion of the page.  And all that data won't be visible on the tiny, digital cover even if you do pack it into a book cover design.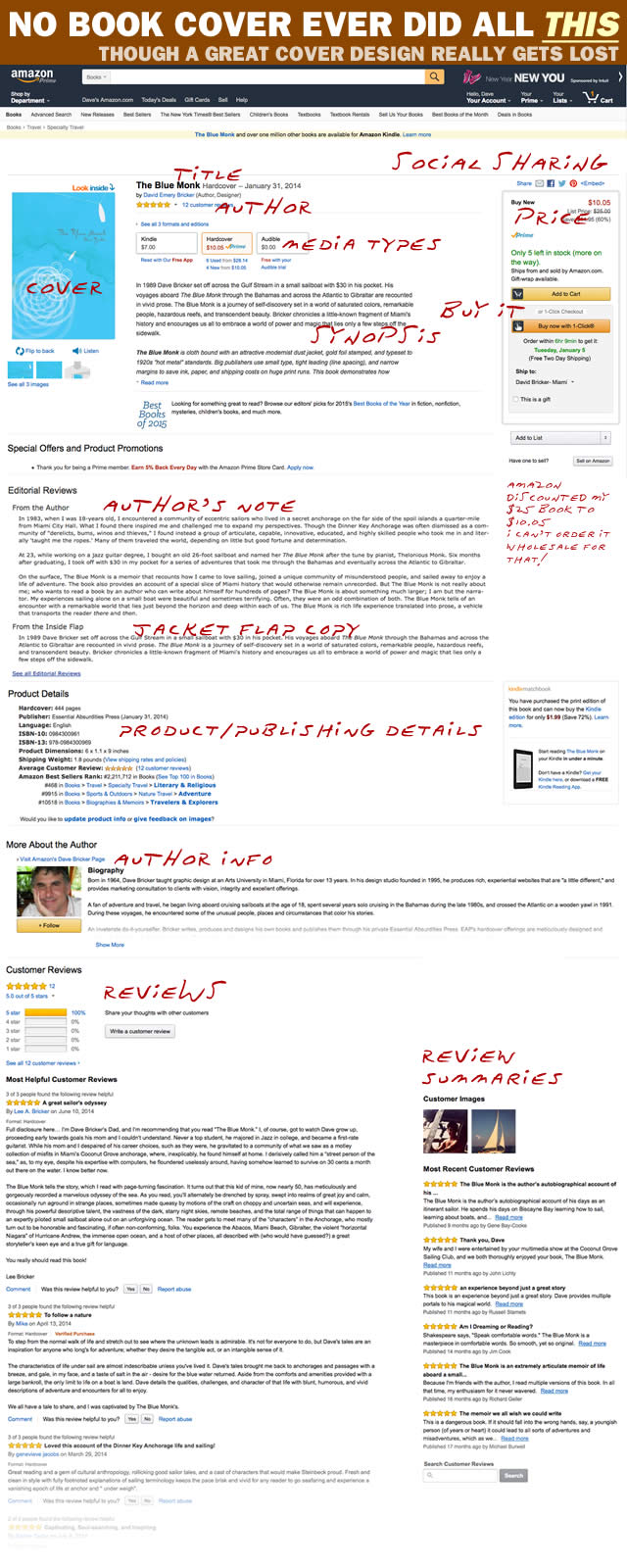 It makes sense to rethink cover design. If your book is commercial, the cover should convey its practical value. But if your book is literary art, an artistic, uncluttered cover might convey that as well as any blurb or list of testimonials. As a designer, I find that liberating. Continue reading →
995 views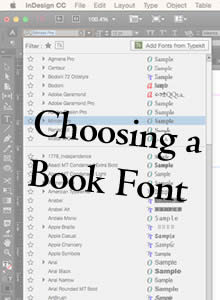 Selecting a book font seems simple enough, but important subtleties and fine points of typography are not obvious to the average writer. This article offers insights into fonts suitable for book typography. Though it won't turn the average author into a professional typesetter, it will inform indie publishers about the kind of guidance they should expect to receive from one. And if economic constraints force you to typeset your own book, the information offered here will help you make informed choices.
Book typography is an unusual art. Its success is best measured by the invisibility of the final result. The reader should not notice the type, and the type should not obscure or dilute the author's intentions. Yet, the reader should be affected by the type. Reading is an aesthetic experience, and book font selection lies at its foundation. Continue reading →
1,239 views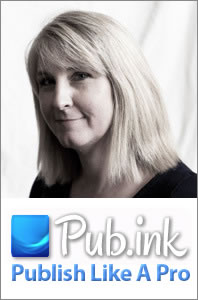 My friend Toni Ressaire over at Pub.ink offers a reliable source for self-publishing straight talk. Her latest email newsletter offers useful insights about print vs. eBook trends, the importance of mobile-friendly author sites, and more. Consider how to best use evolving social media to market your book. New channels like Periscope offer opportunities for authors to build communities around their work. Are you building an email list yet? Toni offers a strong list of sound strategic marketing ideas.
Toni addresses web-based eBooks on her blog, and shares two webinars we did together that demonstrate my own PubML eBook technology. PubML empowers you to make your own beautiful eBooks for the web with WordPress, and it also exports to ePub format which can be uploaded to Kindle for conversion or posted directly to eBookseller sites.
Add Toni Ressaire at Pub.ink to your list of publishing resources, and be sure to subscribe to her mailing list.
12 views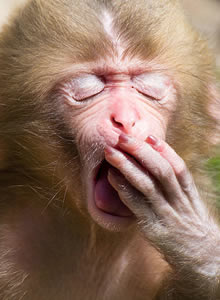 The host announces the next author. She walks to the lectern, offers a synopsis, and begins reading aloud. It's not bad prose—and I can't say that for every writer here—but after three pages of preface and another six of chapter one, I fantasize about ringing a gong and approaching the stage with a shepherd's crook. I pretend to look interested and engaged, but that train jumped the track ten minutes ago. How can this well crafted writing become such an anesthetic when read aloud? This article offers tips for reading aloud that will help you keep listeners' attention.
Why Reading Aloud Fails
According to ReadingSoft, the average adult reads prose text at 250 to 300 words per minute. The best readers consume over 1000. In its guide to Reading Aloud, The Science Fiction and Fantasy Writers of America suggests that 150 words per minute is a suitable pace for reading aloud. In other words, the best and most efficient way to transfer ideas from author to reader is by distributing printed words on paper. If you want to share text exactly as you wrote it, hand out printed copies. Why read aloud if audience members can consume your work faster and focus on it more deeply on paper?
179 views
contributed by Nicole Stansley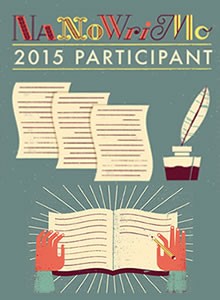 November is National Novel Writing Month and National Lifewriting Month. It's stuffed with writing events that engage and excite beginners and skilled authors alike.
November 1–30, National Novel Writing Month (NaNoWriMo). The goal is to write a 50,000-word novel by the end of the month. Register on the NaNoWriMo website and give your novel a title—two simple steps. You cannot write your novel on the website, but it is possible to submit an excerpt.
The NaNoWriMo initiative involves gamification (earning achievement badges for submissions), lists numerous local events, and connects you with communities that inspire and support your creative writing efforts. Don't underestimate the power of those meetings; I personally wouldn't have been able to finish my writing last year without community support and advice. And if you are a writing master, you will be warmly welcomed at local events. Subscribe to the Writing Advice newsletter. Last year such respected authors as Neil Gaiman, Jim Butcher, and Garth Nix shared their thoughts. Continue reading →
30 views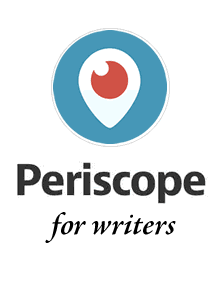 If you have your hands full with Twitter, Facebook, Pinterest, LinkedIn, and other social media channels, you won't want to hear about Periscope. Owned by Twitter, Periscope is an app for Android and iOS devices that allows live video streaming. It received ten million followers in its first week of operation. And because your Periscope account is connected to your Twitter account, it's easy to let your followers know about your Periscope broadcasts.
Unlike podcasting or video blogging, Periscope is raw, informal, and personal. Periscopers jump on and talk to the camera while viewers send comments and questions, and "hearts" of approval.
"Scopes" are archived for 24 hours and then they disappear unless they're archived by special software or subscription services. Toward that end, TheWorldsGreatestBook.com is now offering a "Writing Scopes" page that archives the broadcasts of "scopers" who speak on the subjects of writing, publishing, and book design. Know of a Periscope you'd like to see archived here? Are you using Periscope to promote a book or build an author platform? Talk about it in a comment below.
54 views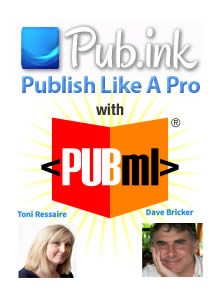 The ability to make eBooks with WordPress solves a number of publishing problems. I offeried a free Webinar with Toni Ressaire of pub.ink that walks you through the process of creating eBooks with WordPress and publishing them. That webinar is archived in this post along with my previous webinar about eBooks in the web browser.
One challenge facing authors and publishers is the limited set of tools available for creating eBooks. It's easy enough to export an eBook from Adobe InDesign or other software, but if you want to edit an eBook, the process is too technical for most writers. The PubML WordPress plugin tools make eBook editing easy, visual, and intuitive.
And the state of eBooks is such that every reader renders them with a not-so-slightly different appearance. Though eBooks are based on HTML and CSS (the standard coding conventions used to render content on the web) eReader devices and software interpret these "standards" with wide variations.
52 views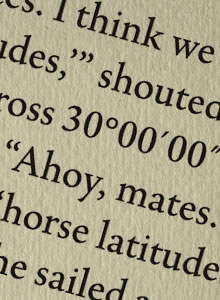 Writers often ask about the difference between "straight" or "dumb" quotation marks and traditional printers' quotes, commonly referred to as "smart quotes" or "curly quotes." Add in the need to distinguish between left single quotes and apostrophes, and the primes used to specify feet and inches or minutes and seconds and you end up with a typographic conundrum that confounds many a capable author. This article examines the various types of quotes and primes and explains how to use them.
Book Design Basics: Straight or Dumb Quotes
Straight quotes evolved to facilitate informal writing situations. When typing into a discussion forum, twitter feed, or comment box, use your apostrophe and double-quote keys for all the special characters (except the "degrees" symbol.) "Dumb" text editors don't try to figure out which direction to slant your punctuation. "Dumb" writers don't have to go to the "insert special characters" dialog box or remember special key sequences for each type of mark.
Consider the various punctuation styles needed to render the following example:

Straight quotes make it quick and easy to express a thought. You don't have to be a typographer to make yourself understood. In the right situations, "dumb quotes" are a smart idea. Continue reading →
618 views
Clark Douglas Burris discusses his new book Walk & Roll, in which he tells the story of how he started the Miami Beach Senior High Rock Ensemble while battling the progressive effects of multiple sclerosis. Doug Burris shares his thoughts on writing, publishing, and book design.
180 views