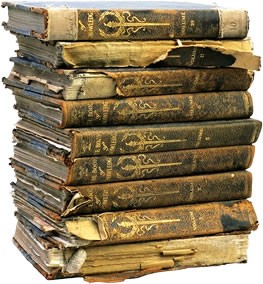 Self-publishing educators tell you how to sell your book, but very few bother to ask if that's a worthwhile pursuit. Tacking marketing on as the de facto second phase of writing a book places many worthy artists' resources in jeopardy. How much time, money and energy should you put into marketing your book? The answer is found in an honest evaluation of where your work lies on the spectrum between art and business.
John is a landscape painter. He has painted for decades, cultivating the skills to complement his talent. He works as a restaurant manager but he's passionate about his art and maintains a studio in his garage. He has sold several paintings, had some gallery shows, and dreams of gaining enough stature as an artist to quit the food service business and devote himself to painting. After all, he paints at least as well as famous artists who make good money.
Wilma runs a vinyl sign shop out of her own garage. She creates graphics on a computer, exports the files to her vinyl cutter and applies them to shop windows and hanging banners. She studied design and takes her typography seriously, choosing appropriate typefaces and kerning the letters more carefully than her competitors do. Sometimes, she gets tired of doing commercial work; she wishes she could spend more time painting for fun but she's grateful not to be working in a cubicle.
John is a fine artist. Wilma is a commercial artist. For our purposes, they represent the fiction and the nonfiction writer respectively.