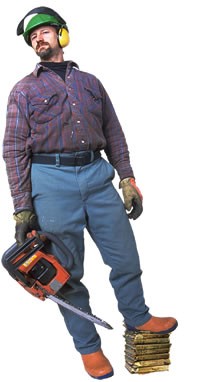 After com­plet­ing the final draft of a man­u­script for my fifth book, I wanted a real­ity check. I hired a pro­fes­sional edi­tor and learned some­thing impor­tant about self-publishing. No mat­ter how capa­ble you are as a writer and proof­reader, you can't accom­plish your best writ­ing entirely by yourself.
Collaborative Editing
My ini­tial edit­ing process was hardly inef­fec­tive. My lat­est book is a mem­oir of my sail­ing adven­tures from the 1980s and 90s. I rounded up a capa­ble crew that included peo­ple who were there, peo­ple who were col­lege writ­ing instruc­tors and peo­ple who were sim­ply avid read­ers. I sent them one chap­ter (1500–2500 words) per week for almost a year (so as not to bur­den any­one with a huge job to do gratis), and offered to edit their mate­r­ial in return. I got use­ful feed­back about every­thing from sea­man­ship to gram­mar along with their gen­eral reader reac­tions. The col­lab­o­ra­tive process also forced me to pol­ish each chap­ter before I sent it out; I usu­ally spent a few hours rewrit­ing before post­ing the week's install­ment on Google Docs and shar­ing it with my group. That unques­tion­ably improved the book.
Editing with Software Tools
I also ran every chap­ter through AutoCrit.com. AutoCrit is a remark­able style checker. It high­lights dupli­cate words and phrases, fer­rets out clichés, iden­ti­fies weak writ­ing pat­terns and gen­er­ally helps point out places in your writ­ing where you should con­sider mak­ing changes. It's a machine—it's not perfect—but it scans your text with cold, dig­i­tal objec­tiv­ity. Give it your best shot and it will embar­rass you over and over again. How could I have missed some­thing so obvi­ous? Learning to write prose that won't upset AutoCrit is a fan­tas­tic grow­ing and learn­ing expe­ri­ence that's avail­able to any writer at nom­i­nal cost.
At the end of the group edit­ing process, I had a tight draft man­u­script approved by a tough piece of soft­ware and some peo­ple I'm con­vinced are bona fide geniuses. Still, I had this lin­ger­ing doubt; I wanted my book to be great—bet­ter than any­thing else I'd ever pro­duced. But all my pre­vi­ous writ­ing was cre­ated in a per­sonal vac­uum, edited by peo­ple who knew me. I won­dered, "What will an indus­try pro­fes­sional say about my work? Am I camp­ing in my own back yard?"
Finding a Professional Editor
I decided to hire a pro­fes­sional edi­tor. I began my search at the Editorial Freelancer's Association web­site, threw a few darts at the map and took a trip to Steven Bauer's Hollow Tree Literary Services. The gen­eral tone of his site and the tes­ti­mo­ni­als from pre­vi­ous clients sold me. Of course, the right edi­tor for you is one who works with your writ­ing genre and under­stands your sub­ject mat­ter; a law book or a tech­nol­ogy book will have dif­fer­ent edit­ing require­ments than a novel. You may speak with sev­eral peo­ple before decid­ing on an edi­tor whose style and back­ground are com­ple­men­tary to your purposes.
I called Steven, got on his (not unrea­son­ably long) wait­ing list, fin­ished pol­ish­ing my final chap­ters and sent him my man­u­script. When we spoke, I made it clear that my goal was to pro­duce a well-written book, inde­pen­dent of any busi­ness aspi­ra­tions or tar­get reader groups.
Your aspi­ra­tions are impor­tant infor­ma­tion to give your edi­tor. Polishing a man­u­script to a high stan­dard of lit­er­ary excel­lence and prepar­ing a man­u­script for accep­tance by a par­tic­u­lar mar­ket seg­ment are not nec­es­sar­ily the same task. Know your goals, or at least have an expe­ri­enced edi­tor help you choose them. I told Steven that his job was to "pro­tect my man­u­script from me."
After a few weeks, I received the man­u­script file (with anno­ta­tions) and one of Steven's famous "reports." We should all aspire to write as well as Bauer does in what I expected to be a sim­ple busi­ness doc­u­ment. A few brief excerpts reveal how well he under­stood my inten­tions as a writer.
You've eschewed a tra­di­tional plot in favor of an episodic plot, one that is will­ing to trade sus­pense for a dif­fer­ent kind of rela­tion­ship between writer and reader—a slow accre­tion of respect and admi­ra­tion not only for the knowl­edge and skills on exhibit here but also for the mea­sured, mature equa­nim­ity with which the tale is told. Nevertheless, as you must be aware, just as a sea voy­age has its longeurs—when the wind stops and the sea becomes glassy and the boat either sits in place or motors on—there are some (small) stretches here when the book feels a bit repet­i­tive, when a lit­tle sus­pense wouldn't have hurt, when a reader could be for­given for a desire for a more tra­di­tional plot. But you're true to your story, to what hap­pened, and you're not about to ratchet up the ten­sion when there wasn't any.
And the manuscript:
It is also remark­ably clean as a man­u­script. As you scroll through the pages you'll see that the edit­ing I've done is sparse indeed—an occa­sional small sug­gested cut, an occa­sional relo­ca­tion of a sen­tence. It's clear how care­fully you've worked on this book; there is noth­ing slap­dash about it in any way at all.
That's impor­tant val­i­da­tion for my ini­tial edit­ing process. It sug­gests that with some inno­v­a­tive tech­nol­ogy and the coöper­a­tion of a few smart (and ded­i­cated) peo­ple, the costs of edit­ing can be greatly reduced. Save money by clean­ing up your man­u­script before engag­ing a pro­fes­sional. Why pay some­one to put your peri­ods on the cor­rect side of the quo­ta­tion marks?
Steve offered use­ful com­ments about style—consistency in use of ital­ics, my use of foot­notes, and an inter­est­ing and well sup­ported sug­ges­tion about ser­ial com­mas, before offer­ing cri­tique of the content:
If there's work that needs to be done on the manuscript—in a roll-up-the-sleeves sort of way—it's in the first 80 pages, the sec­tion before "voy­age the first." Once you get under­way, across the Gulf Steam and into the Abacos, the book picks up a momen­tum and a mys­tery that's irre­sistible and charmed. But while it's clear that you need the opening—both as a spring­board for what is to come and as one of the book­ends that con­tain the book—I feel that there may both be too much of it and that its tone is a bit wrong.
Bauer's com­ments con­tinue for eight pages as a list of well-considered ques­tions to answer, pas­sages to cut and para­graphs to pol­ish. His hum­ble con­clu­sion offers a pic­ture of the kind of rela­tion­ship he cul­ti­vates with his clients:
You should know, of course, that, despite my long his­tory of work­ing with writ­ers, I have not achieved omni­science and per­fect knowl­edge, and that I'm as cranky and idio­syn­cratic as the next reader. Some of my sug­ges­tions may strike you as lunatic (or at least not very use­ful), and if that's the case, just heave them over­board. But oth­ers will nag at you, if not right away, then in a day or two—and those are the ones that you'll want to pay atten­tion to.
The com­ments and cor­rec­tions in the man­u­script were as use­ful and insight­ful as those in the report doc­u­ment. Given the speed with which the read­ing was accom­plished and the pre­vi­ous scrutiny given the doc­u­ment by my edit­ing group, I was impressed with the num­ber of punc­tu­a­tion and gram­mar errors found.
I went to work on the man­u­script, took about 95% of Steven's sug­ges­tions, cut out a few sec­tions (reluc­tantly, but Steven was right; they didn't need to be there) and then fol­lowed up with a phone ses­sion to clar­ify a few mat­ters I had ques­tions about. Then we exchanged a series of emails in which we wres­tled over a few fine points, whit­tling them down until we were both sat­is­fied the prob­lems had been addressed.
Why a Professional Editor Rocks
Publishing is not an art ren­dered in a free medium. As with hir­ing a pro­fes­sional graphic designer, hir­ing an edi­tor may turn your do-it-yourself book project into an expen­sive under­tak­ing, but if your goal is to sell books, edit­ing costs are part of your busi­ness risk. If your goal is to pro­duce a great work of lit­er­ary art, at some point, you'll need to buy the bronze from which you'll cast your sculp­ture. Even if you're an expe­ri­enced writer, a pro­fes­sional touch will make the dif­fer­ence between a good book and a great book.
An edi­tor offers an impar­tial, third-party per­spec­tive. Friends and col­leagues have likely accepted your quirks, idio­syn­crasies and char­ac­ter flaws; they are not objec­tive read­ers and they may already have heard parts of your story.
An expe­ri­enced edi­tor has worked with a wide selec­tion of authors and man­u­scripts. Your edi­tor has already worked through prob­lems on sev­eral books sim­i­lar to yours. Even if your story is unique, your tone, for­mat and gen­eral direc­tion prob­a­bly are not. An edi­tor who has worked on eight mem­oirs before yours is well-equipped to help you avoid clichés and keep your story flowing.
A pro­fes­sional edi­tor has an unsur­passed trained eye. If you've already writ­ten sev­eral books and have got­ten to be a "good writer," you'll still be impressed by the per­spec­tives of some­one who has worked on pos­si­bly hun­dreds of books. Want train­ing, inspi­ra­tion and cri­tique on the high­est level? Ask a pro­fes­sional editor.
If you choose to go the tra­di­tional pub­lish­ing route, agents and pub­lish­ers don't want to deal with your rough draft. If you want to demon­strate to the indus­try that you're wor­thy of being pub­lished, don't hand over a stack of typos, bloated prose and gram­mat­i­cal over­sights. Publishers are swamped with "good sto­ries." What they're look­ing for is good sto­ries that are well-crafted and highly pol­ished, not "dia­monds in the rough."
After spend­ing all that time writ­ing and research­ing, you're too close to your story. We all have annoy­ing pat­terns of speech and char­ac­ter flaws that creep into our work. We often take weak or miss­ing parts of our nar­ra­tive for granted because we're too famil­iar with them. An out­side edi­tor will advo­cate for your future read­ers by insist­ing on clear expla­na­tions and authen­tic per­sonal reac­tions to the events in your book.
Many self–pub­lish­ing advo­cates pro­mote the myth that book­mak­ing is some­thing that can be done entirely by one's self. Certainly, some writ­ers have no choice, but pro­duc­ing an excep­tional book requires skills that lie beyond the capa­bil­i­ties of even the best writ­ers. Skimping on cover design, type­set­ting and of course, editing—even for the most expe­ri­enced writer—are sure­fire ways to dimin­ish the qual­ity of your final prod­uct. If you don't believe me, ask your favorite major pub­lisher; they keep artists and edi­tors on their pay­rolls for a good reason.
Writing is a soli­tary pur­suit, often under­taken dur­ing hours stolen from the moon. But the process of trans­form­ing a man­u­script into a book requires fine edi­tors, artists, type­set­ters and press­men. When the sun is ready to rise on your final man­u­script, choose your team mem­bers as care­fully as you do your words.