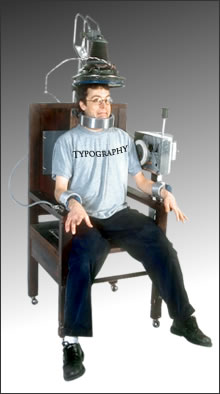 Use of Small Capitals—uppercase characters designed at lowercase scale—is one aspect of writing and book design that isn't taught in grammar school. We all know every sentence begins with a capital letter and ends with a period. We all should know that writing in all capital letters is the typographic equivalent of shouting—a "capital" offense.
A Small Capital (or "small cap") is a specially designed character—not a regular capital letter scaled down to a smaller size. Word processors and even some typesetting programs reinforce the abuse of small caps by offering a "small caps" shortcut that scales down the uppercase letters to match the height of the lowercase characters. A real small cap is different from a full-capital letter in subtle but important ways.
This article explores proper use of capital letters, explains the difference between big caps and small caps, and offers book design tips to help you manage abbreviations, names, directions, chapter starts and other typographic challenges. Many thanks to author and typographer Dick Margulis for editing and fact-checking.