Join Me for a Free Business & Publishing Summit
Rose Sneeringer, The Book Nurturer, invited me to join her panel of experts in the publishing portion of her summit, "Creating Your Dream Business: How to Follow Your Calling, Fulfill Your Purpose, and Succeed at the Work You Love!" The publishing telesummit is part of a broad selection of entrepreneurial discussions designed to promote creative entrepreneurship. The online event begins on February 15, 2016.
Publishing offers great opportunities for writers who pursue it as a business, but those who pursue writing as an art are often frustrated with their business results. In the publishing summit, we discuss some of the important  challenges that face indie writers, how indie publishing is different from traditional publishing, common publishing pitfalls and mistakes, and how to adjust your expectations (or your writing and strategy) to achieve success.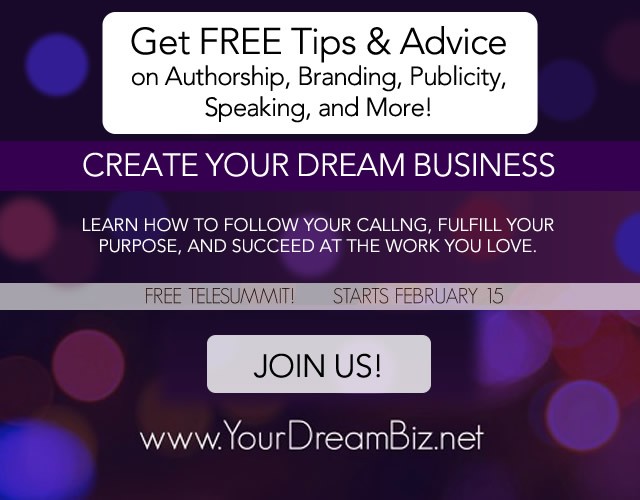 The publishing telesummit covers such topics as:
Book publicity
Book and Cover design
Find the right editor
Take control of your publishing business
Should you hire a book publicist?
EBooks in the web browser
Making your own eBooks with WordPress
Sign up to attend the free publishing telesummit to hear my conversation with Rose and expert book publicist, Penny Sansevieri, along with publishing, marketing, and business advice from the rest of the panel of business and publishing professionals at http://yourdreambiz.net.