Inkitt.com's "Darkest Place" Horror Writing Contest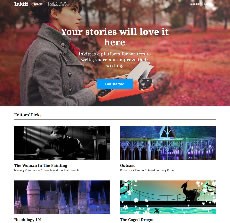 Inkitt.com is an interesting new online platform where writers post their best work and readers find stories to engage with. Inkit's free contest opened February 2, 2015, and the horror theme is, "You are in the darkest place in the world." Submit short stories: blood-curdlers, spine-tinglers, skin-crawlers, and hair-raisers to share your writing, scare readers, and win great prizes like Amazon gift cards, custom notebooks and mugs, and story covers!
Vote for your favorites at http://www.inkitt.com/darkestplace and submit your stories. You'll find a chapter from my memoir already submitted.