Thanks to K.M. Weiland for sharing this excellent guest post.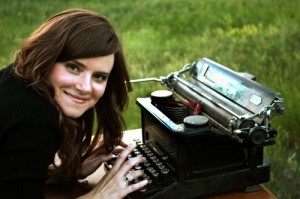 When someone mentions the phrase "classic book," what do you think of? That mammoth copy of War & Peace you used as a doorstop all semester in your junior year? That pile of Cliff's Notes you borrowed from the library whenever you had to write book reports? All the black and white movies you opted to watch instead of reading the books?
Many of us have negative associations with classic literature, thanks to teachers who "forced" us to read these old books when we were in less-than-appreciative frames of mind. But it's time to shake off the negativity! Not only are the classics a treasure trove of wonderful stories about our past, present, and future, they're also a gold mine of learning opportunities for authors.
Ten years ago, I made the commitment to read all the classics, and so far, I've worked my way up through the "H" authors (Hemingway and Homer are on my digital shelf at the moment). I cannot even begin to tell you how much I've gleaned from this commitment, both as a person and a writer. I got to kick this experiment into high gear when I was asked to write Jane Eyre: The Writer's Digest Annotated Classic. Analyzing this masterpiece of literature, on more than just a superficial level, taught me more about writing than has any other single reading experience.
Want to join the fun? Here are five reasons all authors should be reading the classics: Continue reading →