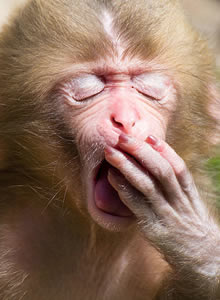 The host announces the next author. She walks to the lectern, offers a synopsis, and begins reading aloud. It's not bad prose—and I can't say that for every writer here—but after three pages of preface and another six of chapter one, I fantasize about ringing a gong and approaching the stage with a shepherd's crook. I pretend to look interested and engaged, but that train jumped the track ten minutes ago. How can this well crafted writing become such an anesthetic when read aloud? This article offers tips for reading aloud that will help you keep listeners' attention.
Why Reading Aloud Fails
According to ReadingSoft, the average adult reads prose text at 250 to 300 words per minute. The best readers consume over 1000. In its guide to Reading Aloud, The Science Fiction and Fantasy Writers of America suggests that 150 words per minute is a suitable pace for reading aloud. In other words, the best and most efficient way to transfer ideas from author to reader is by distributing printed words on paper. If you want to share text exactly as you wrote it, hand out printed copies. Why read aloud if audience members can consume your work faster and focus on it more deeply on paper?