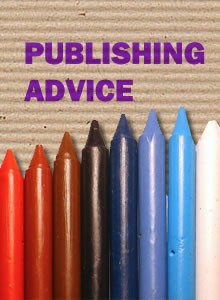 The following publishing advice is based on my own experiences and those of my clients. I hope you find it valuable and encouraging, even if it changes your expectations.
I've written and published 6 books, and I'm working on my seventh. I've guided many remarkable people through the process of telling their remarkable stories, and served as editor, typesetter, cover designer, web developer, and marketer. I love writing, publishing, and book design, but the least pleasant part of my work involves delivering "straight talk" that has popped many a shiny bubble. My experiences in publishing have been overwhelmingly positive, but I routinely hear from writers who have made expensive mistakes. Others are frustrated and stuck in the writing process. The good news is that with a bit of research, the right resources, and a few reality checks, problems can be avoided. You probably can't do it yourself, and you probably can't do it for free, but you can publish an excellent book and find the process rewarding.
Here are few snippets of writing, book design, and publishing advice:
---
Of course it sucks; that's why it's called a "rough" draft. Keep writing.
---
Many great books are terrible products. Many terrible books are great products. Write for the marketplace or write because you have something to say, but know where your book lies on the spectrum between art and business. Adjust your expectations accordingly.
---
Some writers struggle to generate ideas. "What will I write about?" Trying to have an idea is like trying to fall asleep. It doesn't happen until you stop trying. But once you do fall asleep, a river of ideas flows through your head—characters, settings, conflicts, colors. Sit at your keyboard. Close your eyes. Take a deep, slow breath. Write something—anything. Don't judge it. Don't worry if it's "good." You don't have to use it. Hold the pen for God. Just write something. You don't even have to know consciously what it's going to be. You may have to try this exercise several times before you "let go enough to flow."
---
Given the low profit you make on an individual book and the quantity you have to sell to break even, it's difficult to justify the costs of editors, typesetters, and cover designers. But given the time, care, contemplation, determination, and love that go into writing a book, it's as difficult to justify presenting your book in any way that undermines the value and sincerity of the ideas it contains. Excellence is not always practical, but mediocrity contaminates everything it touches.