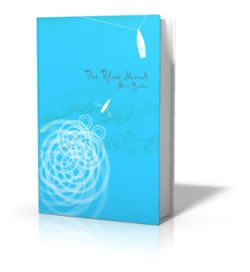 When I was 18-years old, I fell headfirst and backward into a community of eccentric sailors who lived in a secret anchorage on the far side of a group of spoil islands a quarter-mile from Miami City Hall. What I found there inspired me greatly and challenged me to expand my perspectives on what is humanly possible.
Though the Dinner Key Anchorage was often dismissed as a community of "derelicts, bums, winos and thieves," I found instead a group of articulate, capable, innovative, educated and highly skilled people who took me in and literally taught me the ropes.  Many of them traveled the world, depending on little but good fortune and determination. (And never once did I lock my door—something unheard of in Miami.)
At 23, when I was finishing a jazz guitar degree in college, I bought an old 26-foot sailboat and named her Blue Monk after the tune by pianist, Thelonious Monk. Six months after graduating, I took off with $30 in my pocket for a series of adventures that took me through the Bahamas and eventually across the Atlantic to Gibraltar.
On the surface, Blue Monk is a memoir that recalls how I came to love sailing, joined a unique community of misunderstood people at Dinner Key Anchorage and sailed away to enjoy a life of carefree adventure. The book also provides an account of a special slice of Miami history that would otherwise remain unrecorded. But Blue Monk is not really about me; who wants to read a book by an author who can write about himself for hundreds of pages? Blue Monk is a book about something much larger than myself. I am but the narrator. My experiences sailing alone on a small boat were sometimes terrifying and frequently beautiful. Often, they were an odd combination of both. Blue Monk is the story of an encounter with the remarkable world that lies just beyond the horizon of what we believe is possible and deep within each of us.
Watch for Blue Monk early in 2013 at your favorite bookseller.