The World's Greatest Book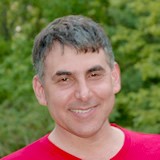 I'm Dave Bricker,

MFA: author, editor, graphic designer, interactive developer, and design educator. I help writers turn well-crafted manuscripts into beautiful, high-quality books. My website offers straight talk for writers about producing and marketing excellent books, eBook technology, book design, typography, writing, literacy, and the publishing business.
Thank you for reading. Enjoy your publishing journey and get in touch if you want help making your book excellent.
—Dave Bricker