contributed by Nicole Stansley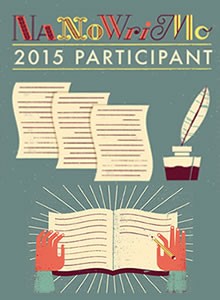 November is National Novel Writing Month and National Lifewriting Month. It's stuffed with writing events that engage and excite beginners and skilled authors alike.
November 1–30, National Novel Writing Month (NaNoWriMo). The goal is to write a 50,000-word novel by the end of the month. Register on the NaNoWriMo website and give your novel a title—two simple steps. You cannot write your novel on the website, but it is possible to submit an excerpt.
The NaNoWriMo initiative involves gamification (earning achievement badges for submissions), lists numerous local events, and connects you with communities that inspire and support your creative writing efforts. Don't underestimate the power of those meetings; I personally wouldn't have been able to finish my writing last year without community support and advice. And if you are a writing master, you will be warmly welcomed at local events. Subscribe to the Writing Advice newsletter. Last year such respected authors as Neil Gaiman, Jim Butcher, and Garth Nix shared their thoughts. Continue reading →