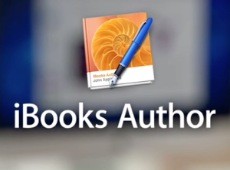 IBooks Author is Apple's new eBook publishing application, a drag-and-drop tool that allows publishers to create interactive books without having to write code.
From Apple: Available free on the Mac App store, iBooks Author is an amazing new app that allows anyone to create beautiful Multi-Touch textbooks — and just about any other kind of book — for iPad. With galleries, video, interactive diagrams, 3D objects, and more, these books bring content to life in ways the printed page never could.
Notwithstanding the fact that books have hardly failed to bring content to life these past five centuries since the introduction of the printing press, iBooks-Author looks pretty slick. However, Apple's latest offering comes with sticky licensing restrictions that are unprecedented in the software industry.