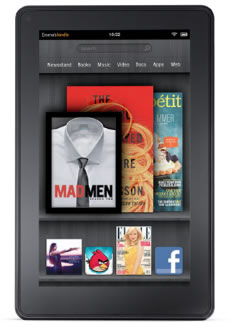 Amazon has released early tools and documents for producing ebooks in the new KF8 format.
A more thorough tutorial on KF8 will follow in an upcoming post, but here are links to Amazon's KF8 tools and documents along with links to relevant articles.
The Kindle Format 8 Home Page – includes links to the Previewer, KindleGen, and supporting documents.
KindleGen2 – A command-line application for creating KF8/Mobi ebooks from X/HTML and ePub, this tool is probably too technical for most self-publishers. However, the ability to convert from ePub files to KF8 files is notable. Because all other eReaders use ePub files, the most efficient workflow will likely involve exporting a single ePub or ePub3 file for distribution across eBook stores and then converting that same file into Kf8 for distribution by Amazon.