Pub.Ink: Time for a Change in Publishing Strategy?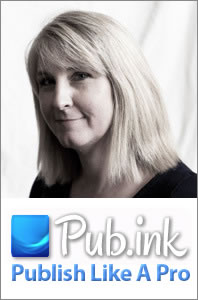 My friend Toni Ressaire over at Pub.ink offers a reliable source for self-publishing straight talk. Her latest email newsletter offers useful insights about print vs. eBook trends, the importance of mobile-friendly author sites, and more. Consider how to best use evolving social media to market your book. New channels like Periscope offer opportunities for authors to build communities around their work. Are you building an email list yet? Toni offers a strong list of sound strategic marketing ideas.
Toni addresses web-based eBooks on her blog, and shares two webinars we did together that demonstrate my own PubML eBook technology. PubML empowers you to make your own beautiful eBooks for the web with WordPress, and it also exports to ePub format which can be uploaded to Kindle for conversion or posted directly to eBookseller sites.
Add Toni Ressaire at Pub.ink to your list of publishing resources, and be sure to subscribe to her mailing list.