Why Ebooks Belong in the Web Browser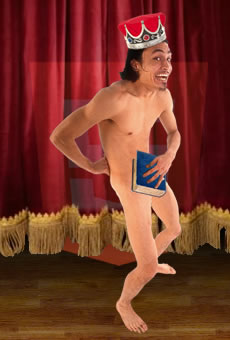 With the arrival of the Internet, the common man got the power to publish—anything—for free—for the first time in history. Then PDF brought replicas of printed documents to the screen with clarity, accuracy and security. Flash brought the power of animated vector graphics and a powerful programming tool to the web browser. Then the eBook brought reflowable, resizable text and inspired new reading devices—perfect for displaying long, paginated documents. But somewhere along the way, an important promise was broken. All of these technologies empowered the Internet's unprecedented freedom to publish—except for the eBook.
Ebooks and the Promise of the Internet
EBooks violate the fundamental promise of the Internet. Anyone can publish a website. Anyone can offer content for free or sell whatever they want from a  website. Small commissions to payment processors and web hosting costs notwithstanding, the Internet empowers a seller to engage directly with a buyer. Ebooks break this promise; the writer should be able to engage directly with the reader. The writer should be able to sell directly to the reader. Imagine if you had to pay your web hosting company 30% of your gross every time you sold an item on your website—that's exactly what eBookstores do. By separating the eBook from its proper home—the web browser—big media companies grow fat. This article explores the relationships between the web browser, PDF, Flash and eBooks—and how those relationships affect you.
A Book by Any Other Name Would Smell as Sweet
The business premise of the eBook perpetuates the illusion that an eBook is a book—and not a piece of software. It may walk like a book and it may quack like a book, but it's a digital file made from zeroes and ones; eBooks are software—software that can and should be sold or licensed like any other piece of software. The fact that paper books have traditionally been sold in bookstores does not mean that an "online bookstore" is the only legitimate place to sell eBooks. In fact, an online bookstore is no different than any other e-commerce company that displays and sells the products in its database. Downloading and installing book software should be no different than downloading and installing any other software. To be accurate, publishers can produce and distribute their own ePub eBook files but these still rely on dedicated eReader software or hardware. But you're reading this article in a web browser. Why should reading a book require a special device, application, or intermediary service?
Ebooks and the Software Land Grab
Apple's iPhone OS became hugely popular—popular enough to rock the web when Flash was officially excluded from that platform. Flash was important because it was the first technology to bring full software functionality to the web browser. Annoying animated banner ads only scratch the surface of what's possible with Flash. Adobe's technology allows developers to deliver any experience short of scratch-and-sniff directly to the web browser. Critics of the "no flash" policy claim that by blocking Flash, Apple ensures that "rich" web experiences and sophisticated functionality can only be acquired by purchasing them in a proprietary app store. They argue that Apple wants to prevent developers from creating an in-browser equivalent of their iTunes software—or an engaging web-based eReader that could be superior to their own iBooks application. Apps are powerful and alluring—but their glitter obscures the fact that their glow was once viewable on the free Internet via Flash.
So the web browser became a second-rate viewing platform. Rich media content became available only to those willing to buy proprietary hardware and shop in proprietary app stores.
As mobile computing exploded in popularity, the eBook industry developed its own eReader devices and (in the case of Amazon) eBook formats. With Flash out of the picture and the web browser not up to the task, the business opportunity was clear. The irony is that file formats like Amazon's .mobi and KF8 formats, and the ePub eBook standard are simple wrappers for bundles of HTML files (the same files your browser reads to display web content) with a few additions to manage the table of contents and book metadata. EBooks are actually simplified websites—and an ePub file is a simple zip archive.
The Rise of Ebooks
EBooks had two requirements that neither PDF nor HTML could meet—reflowable, resizable text, and portability. PDF was perfect for fixed layouts (a capability which is ironically bragged about as one of the great new features of ePub3) but PDF does not support reflowable text. Nobody wants to read long, scrolling pages in the web browser, and though Flash has powerful text parsing and formatting capabilities that would have made it a great candidate for eReader development, it was knocked out of the running. Amazon, Barnes & Noble, Apple, and other media companies naturally saw a window of opportunity to sell eBooks through proprietary bookstores—and readers lined up to buy their viewing devices. It's true that eBooks can be viewed on desktop computers, but readers of eBooks also demand portability. This second requirement makes tablets, phones, and eReaders ideal platforms for consuming books—and this is precisely where the exclusion of Flash and the limitations of the web browser made eBooks a popular, separate medium.
The Web Browser Comes of Age
The alternative to Flash suggested by Apple for rich media web development is HTML5, a collection of developing standards that includes CSS3, jQuery, HTML, Javascript and other technologies. (If this is all technobabble to you, don't worry; you can leave the coding to the web developers.) By setting the capabilities of the web browser back five years, Apple may have created a lucrative business opportunity—but in doing so, they catalyzed a huge effort on the part of Adobe and the Open Source development community to enhance web standards.
Though HTML5 still can't do a tenth of what Flash can do, the humble web browser has made tremendous strides. Adobe introduced new tools that export rich media content to HTML5. Services like Google Swiffy convert Flash Files to HTML5. HTML5 will likely never be as fast as Flash (Flash files are precompiled into low-level code whereas the various high-level scripting and markup languages used in HTML5 must be downloaded and compiled by the web browser) but the capabilities of the web browser have grown by leaps and bounds. Animation, enhanced image rendering, SVG vector graphics and a host of other visual improvements complement new CSS3 text handling capabilities that include support for multiple columns and automatic hyphenation. Though HTML5 is not ready to replace Flash, it is ready to offer a better reading experience and to empower writers and publishers to produce and distribute their work without middlemen and without the limitations and inconsistencies of today's ePub-based eBooks. The capability to render paginated, reflowable, resizable text in a desktop or mobile web browser is available today. HTML5 flipbook engines like Turn.js and browser-based eBook rendering platforms like Monocle and TreeSaver are only the beginning of the restoration of the promise of the Internet as it pertains to eBooks. It's time for the eBook to return home.
A book by Booki.sh based on the Monocle.js eBook Framework
Traditional EBook Development has Stalled
Meanwhile, eReader devices have lagged behind. Traditional book typographers cringe when they see their work rendered on an eReader device; a book is so much more than a container for text data. For all the promises offered by the new ePub3 standard, the only one kept with any consistency is fixed layout—the cornerstone of the PDF format long before eBooks ever hit the scene. And this is not a fault of the ePub3 standard; the lag is caused by unwillingness or inability on the part of eReader manufacturers to support the standard. Some devices allow web fonts; others strip them out. None of them do anything sophisticated with typography; only Apple iBooks even approaches offering an aesthetically pleasing reading experience. Also missing or inconsistently supported are rich media additions like video, audio, photo galleries, embedded content (like Google maps), and interactive components (either Flash or HTML5). Of course, if you want "enhanced" iBooks, you can use Apple's iBooks Author software to export to Apple's proprietary iBooks format (so much for the insistence on standards-based technologies that Apple used to justify the exclusion of Flash).
The ePub3 format promises to deliver a "website in a book" experience, but booksellers and eReader device makers have stalled. With millions of eReaders sold, sellers may be hesitant to offer new products that make their old ones obsolete. Also, the publishing industry is hugely invested in converting millions of titles to ePub2. The creation of an aesthetically pleasing ePub3 eBook requires much more conscious design effort; the costs to convert a large publisher's book catalog to ePub3 (or a pure web format) could be staggering—and the anticipated returns might not add up on a spreadsheet—especially while eBooks are selling in their current form.
EBooks: The "Book in a Website" Concept
Browser technology—including mobile browser technology—has advanced; it now makes more sense to reverse the "website in a book" philosophy of ePub3 to focus on making a "book in a website." The original requirements of portability and reflowable text are no longer obstacles for browser-based content. Tablets and phones and even eReaders are equipped with web browsers and wireless Internet capability. And tablets have already overtaken dedicated eReaders as the most popular devices for reading books. Let the fun begin. A book made available as a website has numerous advantages over traditional eBooks:
Aesthetics: web typography is unconstrained in comparison with eReader typography. Web fonts, hyphenation, properly executed drop-caps (rather than the automatically generated kind that sits in a rectangular box inserted into the text), fancy paragraph formatting, and other typographic features are only limited by what CSS and javascript can do. While big publishers are banking on their investment in ePub2's limited display capabilities, your book can look much better.
Searchabilty: a web book can expose every page in a book for indexing by search engines. That beats a bookstore title/author search by a light year.
Rich Media: videos, photo galleries and other elements can be integrated directly into book pages or evoked by links in the text that reveal them on-demand without cluttering the reading experience. Though Flash content will not be viewable on Apple iOS devices, the publisher can choose any media formats that suit the viewing capabilities of their book's audience. Aesthetic freedom and technological power translate into unbridled creativity for writers and publishers.
Updatability: If you find an error in your book or wish to add a photograph, make your changes as you would on any other website. All your readers will be instantly updated. Also, as technology grows, you can enhance your book to leverage new capabilities.
Offline Reading: A web book is a simple collection of HTML files. Offer a zipped archive for users to download and read locally. Web-based components (YouTube videos, for example) will not load when a user is offline, but the text and page formatting can be viewed and enjoyed regardless.
Co-hosted Media: Traditional eBooks are closed packages that are (and should be) limited in size. By adding in media co-hosted on services like YouTube, Picasa, Flickr, Google Maps, etc., an eBook can reference gigabytes of added content without bloating the book's file size. (ePub3 does support web-based content but this capability is inconsistently supported by eReader devices).
Integration into a traditional website: Once your book is online, why not add an "about the author" page, a blog, a discussion forum, a mailing list, or any other content that helps promote, explain, or build community around your work? A "book reviews" page seems like a natural choice. An eBook can be a site unto itself or a section of a larger presentation.
Bookmarking: The web browser already has a wonderful bookmarking feature. Book chapters are web pages; bookmark as often as you wish.
Commerce: Sell your work by offering file downloads, putting the book (or most of it) behind a pay wall, or by allowing readers to read freely and pay if they like it (as they would in a physical bookstore). Pay small commissions only to your payment processor and keep the rest as profit.
ePub3 eBooks are a fundamentally good idea as, in keeping with the premise of this article, they attempt to offer all the capabilities offered by the web browser, but the Promise of the Internet is not going to be restored by media conglomerates who have a vested interest in proprietary formats and viewing devices. EBooks and publishers will only benefit from using the free Internet as an alternative distribution channel. Small, quality-minded publishers will lead the charge by producing excellent eBooks that leverage all the remarkable features of the web. Your eBook can benefit from simple typographic enhancements that create a more comfortable reading experience, or perhaps it will expand the boundaries of what defines a book? Given the technological limitations of adapting a manuscript to traditional eBook formats, publishers who care about excellence and innovation will soon find only one viable delivery channel—the web.