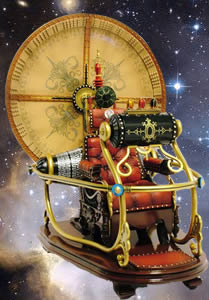 A few years ago, I attended a nonfiction-writing workshop where I was told by the instructor that to qualify as nonfiction, a work must adhere as strictly to truth as possible. But such an edict rests on the naïve assumption that truth itself is knowable. The clean, white dividing line between fiction and nonfiction is, itself, a fiction. Truth is as nebulous as fantasy.
In the late 1980s and early 90s, I spent a number of years living aboard a small sailboat, traveling through the Bahamas, crossing the Atlantic to Gibraltar, and living among a community of inspiring, colorful people who chose life afloat over terrestrial existence. I made several attempts to write my stories, and finally published my memoir twenty years later.
I began by writing individual stories, one at a time. Eventually, I had a collection of almost fifty. I placed them in mostly-chronological order and began to work them into a book with a single story arc that tied them together. Fifty stories became one big one.
For research, I dug into my past and conducted interviews with people who were "there," some of whom I hadn't spoken with for two decades. Opening long-closed doors was scary and exhilarating, and it revealed curious things about the nature of truth. As I asked questions, reminisced, and listened to the memories of those who shared pieces of my adventure, I found they remembered things I didn't. I remembered things they couldn't recall. Some of the things we both remembered, we remembered differently. "No, that was me who said that to you!" If some absolute, factual version of truth lies beneath the memories, perceptions, and other aspects of consciousness that filter reality, getting at it is a romantic fantasy. Facts are colored by memory, viewing angle, and time. Truth is an unattainable absolute. Continue reading →