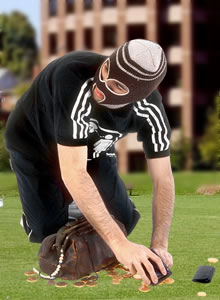 I was contacted by a not-so-articulate person who requested my services as an editor for an article. I looked at his document and found a ten-page paragraph that needed plenty of help. I wrote a polite response explaining that this piece would be time-consuming and expensive to edit, but the author seemed intent on having me rewrite it. He readily agreed to my price, explained his 30-day deadline and told me he'd send a check.
If this doesn't sound suspicious to you, it should.
Pay attention and stay safe.