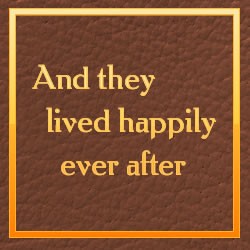 I was participating in a forum discussion about self-publishing where the topic starter expressed legitimate concerns about poorly written, poorly edited and poorly designed self-published books ruining the market for those of us who work hard to produce books of the highest quality.
"All the connections, marketing strategies, publicity packages, and so on won't save a mediocre book from itself."
I'd like to believe this is true. It's the writer in me. The good guy should win. And I'm the one always pushing for excellence. Nobody likes a story where the main character struggles to be the best, works hard, overcomes obstacles, gambles it all on a long shot and then…nothing happens.
You can have the best book in the world, but chances are, it's the best because it was written from the heart, not as a well-placed product for market distribution. The book still  has to be excellent, but the big money is in mediocre books that are excellently marketed – not the other way around. If you want a quick parallel, turn on top 40 radio for as long as you can stand it.
Sadly, good marketing saves mediocre books from themselves all the time.
We self-publishers have to be that much better and that much more clever with our marketing strategies and cover designs—and that still may not do the trick. Continue reading →