Have You Got Any Castles? Looney Tunes Bookstore Animation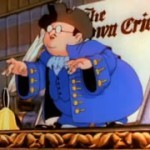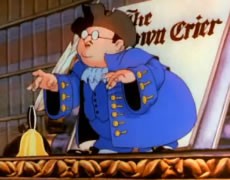 Have You Got Any Castles? is a Looney Tunes cartoon short released on June 25, 1938 as part of the Merrie Melodies series produced by Leon Schlesinger and distributed by Vitaphone. The first Looney Tunes' bookstore animation of two, the plot consists of puns on book titles and literary characters.
I originally posted a YouTube video of the short that some one else put online, but a friend correctly pointed out that I was not making proper use of copyrighted material. As a writer and publisher, I think it's important to respect that so I have taken the actual clip off my site.
The second Looney Tunes bookstore video, Book Revue is a Looney Tunes cartoon short featuring Daffy Duck, released in 1946. It was directed by Bob Clampett, written by Warren Foster and scored by Carl Stalling. Mel Blanc and Sara Berner provided the voices. The title is a pun; a Revue is a variety show, while a Review is a critique. Notice the wonderful hand-lettered book titles. See it on YouTube here.
I will continue to round up animated and artistic works that celebrate books and publishing. Send me a link if you know of something remarkable you think I should share.